Fireplace Accessories
Get all of your fire appliance accessories with High Country Stoves & Fireplaces.
Mantels
Bring more decoration to your fireplace
Are you shopping for add ons for your fireplace? A mantel is one of the best addtions to purchase! Our team at High Country Stoves can help you find the best mantel that compliments your design style and fireplace. There are great benefit to adding a mantel, some including:
Adding more value to your home.
Creating a strong focal point that frames your fireplace.
And more!
To get a quote for a mantel, click the button contact our team at High Country Stoves. To view the website of the brand that we carry for mantels, please click the logo below.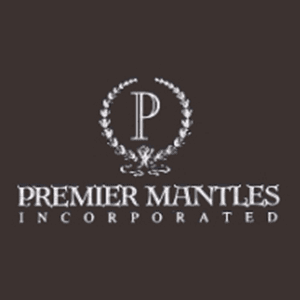 Glass Fireplace Doors
Add more to your fireplace
Fireplace doors are a great way to add more to the focal point of your living room! Not only do they add visual style and decoration to your fireplace, but it also allows for:
An increase in safety when using your fireplace.
Lowers utility costs.
Better heating efficiency.
And keeps smoke out!
To get a quote on a set of glass fireplace doors, click the button below to contact our team at High Country Stoves & Fireplaces. To view the brand's website that we carry for glass fireplace doors, please click the logo below for more information.
Visit Us
High Country Stoves & Fireplaces is committed to serving the families of southeastern Wyoming and north central Colorado with the best service, the best stoves, fireplaces, inserts, and hearth products. Let us help you devise the smartest strategy for improving the warmth and comfort of your home.
Our Service Area is within a 100-mile radius around Laramie, including Albany, Carbon, Laramie, Platte & Goshen Counties in Southeastern Wyoming and Larimer County and Jackson County in North Central Colorado.
Our Store Hours:
Mon – Fri: 9:30 am to 6:00 pm
Sat: 10:00 am to 3:00 pm
Sun: CLOSED
★ ★ ★ ★ ★
"We purchased a hybrid stove in January 2023. Installation went well. We love the stove and its wonderful radiant warmth on these cold winter days. The folks at High Country Stoves were very professional and answered all of our questions effectively. We learned some new things about fire building in a wood stove, but we are better off for it! We are very happy with our purchase and our service!"
- John B.
★ ★ ★ ★ ★
"I had been struggling with my pellet stove for about 7 years, I had been to every stove shop in Northern Colorado and never spoke with anyone that could assist me and my stove issue. In October of 2022 I decided to go into High Country Stoves Larimer Wyo and described my issues with my stove. After about a 45 minute discusion with Larry and Becky, Larry after him asking a ton of questions, concluded that my current pellet stove was undersized for the area that I was heating annd that perhaps the mother board was showing signs of possibly going out due to the problems I was having.
A few weeks later, I bought a new Harmon stove that Larry recomended, I have never been so pleased with a purchase. My home has even heat through out the entire house, I am burning less pellets than ever before, again per Larry's recomendation. Save the hassle, save any anxiety you might have over your current stove. Go see Larry and Becky and have them get you going in the right direction with your stove heating needs, I wish I would of talked to them 7 years ago. Their installation crew were awesome to work, with extremley knowlegable."
- Jack E.
★ ★ ★ ★ ★
"We bought a new gas stove, inline water heater, and natural gas BBQ hook-up from High Country Stoves. Larry just completed the installation on the gas line, stove and chimney, gas BBQ line and kitchen gas range installation. High Country Stoves offers quality products at a great price and excellent customer service.
If you're looking for: Pellet stove, fireplace, fireplace installation, fireplace accessories, chimney installation, inline water heater, or service on a new or existing system install.
Look no further, I would not hesitate to contact Larry at High Country Stoves. Larry installed it quickly and professionally. Thank you for doing sure a great job, we are very happy."
- Doug W.